Find your Reason to play game
There are 50 reasons to play games, including some more abstract or subjective ones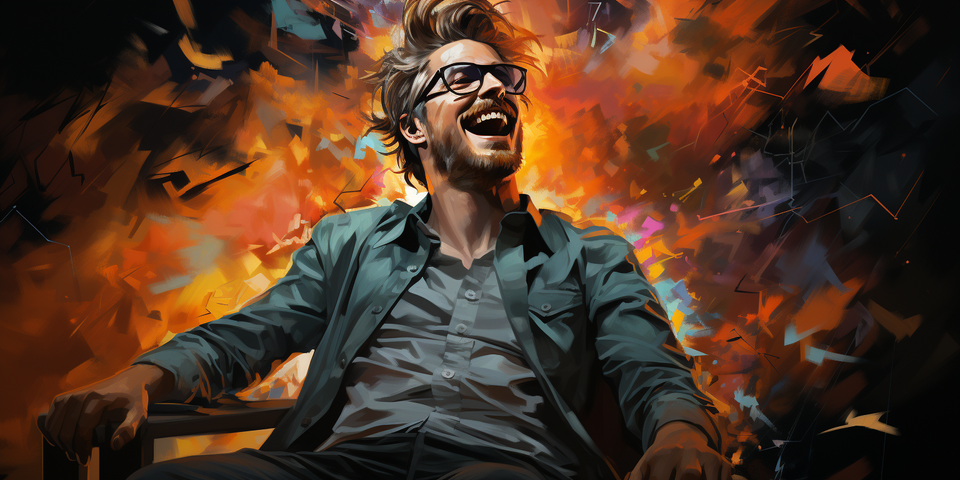 1. Boredom Cure: Games can serve as a great way to ward off boredom.
Connection to Pop Culture: Many games are tied to larger pop culture phenomena, letting you engage with favorite franchises or trends.
Exploration of Themes: Games can allow exploration of complex themes like morality, identity, or societal issues.
Nostalgia: Some people play games because they remind them of their childhood or a pleasant past time.
Economics Understanding: Games with in-game economies can give players a better understanding of supply and demand.
Cultural Exposure: Many games are set in different countries or cultures, offering exposure to diverse traditions.
Coping Mechanism: For some people, games can serve as a coping mechanism to deal with personal challenges.
Artistic Appreciation: Many games are visually stunning and can be appreciated as a form of digital art.
Concentration: Games can help improve players' ability to concentrate and focus on tasks.
Inspiration: Some games can inspire players with their narratives, characters, or gameplay mechanics.
Simulation of Real-world Activities: Some games simulate real-world activities (e.g., driving, flying a plane, running a business), which can be engaging and educational.
Charity: Some gaming events are conducted to raise funds for charitable causes.
Celebration: Games are often part of celebrations, like parties or festivals.
Improvement of Mood: Games can improve mood, providing a boost when someone is feeling down.
Career Opportunities: For some, gaming can lead to career opportunities, such as becoming a professional eSports player, a game developer, or a streamer.
Sense of Belonging: Being part of a gaming community can give a sense of belonging and shared identity.
Language Skills: Multiplayer games often involve communication with others, which can improve language skills.
Patience: Some games require waiting or repetitive actions, which can cultivate patience.
Risk-taking: Games provide a safe space for taking risks and learning from failures.
Leadership Skills: Leading a team in a multiplayer game can enhance leadership skills.
Memory: Remembering complex game mechanics, maps, or strategies can enhance memory.
Empowerment: Many games give players a sense of power or control.
Shared Family Activity: Playing games together can be a fun shared activity for families.
Awe and Wonder: Exploring vast game worlds can inspire feelings of awe and wonder.
Skill Development: Games can help players develop and refine a variety of skills, such as aiming, building, or strategizing.
Flexibility: Many games require adaptability and flexibility as conditions change.
Cooperation: Many games require players to work together to achieve a common goal, promoting teamwork and cooperation.
Respect for Rules: Games require adherence to certain rules, reinforcing the importance of this concept.
Time Management: Some games require players to manage in-game resources and time effectively.
Catharsis: Games can provide an outlet for emotions and frustrations, offering a form of catharsis.
Recognition: In competitive gaming, achieving a high rank can offer recognition and prestige within the gaming community.
Curiosity Satisfaction: Games often create intriguing worlds that satisfy the curiosity of players.
Collection: Many games have collectibles, satisfying the instinct to gather and collect.
Personal Growth: Games can contribute to personal growth by providing experiences and lessons that transfer to real-life situations.
Mental Dexterity: Juggling different game mechanics can keep the mind sharp and agile.
Sportsmanship: Playing games, especially competitively, can teach players about fair play and sportsmanship.
Problem-Solving: Games often present players with problems to solve, developing this important skill.
Reflection: Games often provoke reflection on the decisions made and their outcomes.
Boundaries Testing: Games can allow players to test boundaries in a safe environment.
Emotional Expression: Some games allow for the expression of emotions that might be difficult to express in real life.
Adventure: Games can provide a sense of adventure, with new worlds to explore and mysteries to uncover.
Habit Forming: Many games are designed to be habit-forming, creating a compelling loop of tasks and rewards.
Variety: With many different genres and styles, games offer variety to suit a range of preferences.
Reward for Effort: In games, effort is often rewarded, reinforcing the principle that hard work pays off.
Travel Alternative: Games can serve as a sort of virtual tourism, allowing players to visit different environments or even historical periods.
Imagination: Games can fuel the imagination, providing rich worlds and narratives to engage with.
Humor: Many games include humor, adding to the enjoyment.
Engagement: Good games can be very engaging, keeping players interested for hours.
Mindfulness: Focusing on a game can be a form of mindfulness, fully immersing in the present moment.
Innovation: Games often incorporate innovative ideas or technologies that can be interesting to experience.